Commissions
Want to make sure you are using all the tools available to you on Jarvis and the enrollment site? Maybe you'd like a quick demonstration on the best way to view your commission statement? This information and more can be found below to help you make the most of all your resources.


Other Resources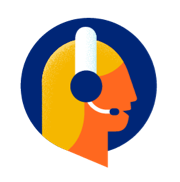 Need Help?
Contact the Producer Help Desk (PHD)
Monday - Friday 7am - 9pm CST
Saturday 8 a.m.-5 p.m. CST
Open Sunday 12/5/2021 8:00 – 5:00 CST
Monday - Friday 9am - 9pm CST
Monday – Friday, 7 a.m. – 9 p.m. CT


Live Chat with a Producer Help Desk Representative


Sorry, PHD Chat is not available at this time.


Sorry, you have another session open. Please close that session and then start a new one.